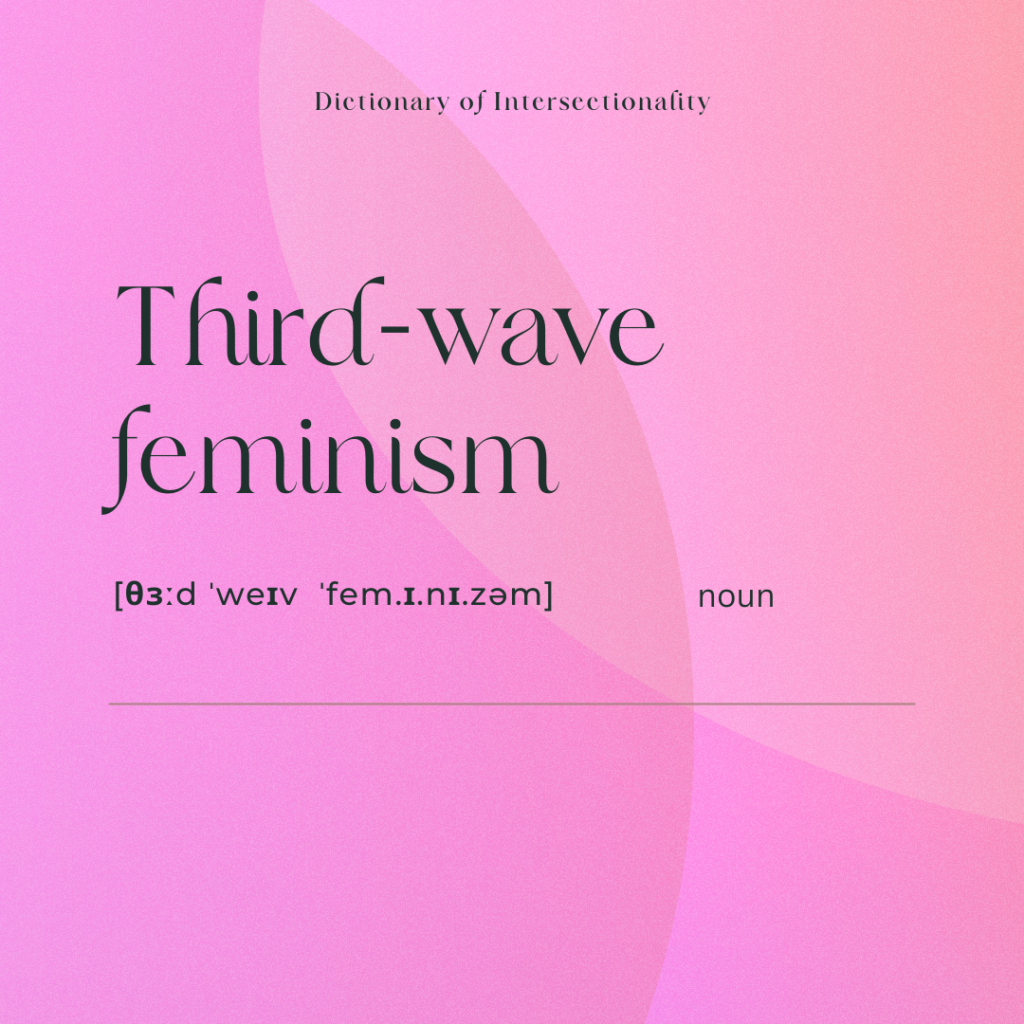 The third wave of feminism refers to a period of feminist activity and discourse that began in the early 1990s. This wave of feminism emerged as a response to the perceived shortcomings and failures of second-wave feminism, which had primarily focused on achieving legal and political equality for women.
Third-wave feminists sought to challenge and expand upon the ideas and goals of the second-wave and address the intersectionality of race, class, and gender. The movement focused on challenging the views of middle-class white feminists and working towards equal rights for all people regardless of race, religion, economic or educational status, physical appearance or ability, or sexual preference.
The third wave of feminism focused on issues such as reproductive rights, body positivity, and sexual violence. They raised awareness of these issues with means including social media, grassroots organizations, and pop culture.
In response to the negative stereotypes of women as passive, weak, virginal, and faithful, or domineering, demanding, promiscuous, and emasculating, the third wave of feminism aimed to redefine the image of women and girls as assertive, powerful, and in control of their own sexuality. The redefinition of women as powerful and in control of their own sexuality during the third wave of feminism had a significant impact on popular culture. It resulted in having strong, independent girls and women in leading roles on television and music, e.g., Madonna, "Sex and the City", Mulan.
Third-wave feminists also sought to challenge the notion that there is a single, unified feminist movement and a single experience of oppression.
---
See more resources
Burkett, E. and Brunell, Laura (2023, January 23). Feminism. Encyclopedia Britannica. https://www.britannica.com/topic/feminism
First-wave feminism. (n.d.). In Wikipedia. Retrieved January 23, 2023, from https://en.wikipedia.org/wiki/First-wave_feminism#:~:text=First%2Dwave%20feminism%20was%20a,securing%20women's%20right%20to%20vote.
Me Too Movement. (n.d.). Get to Know Us: Tarana Burke, Founder. Retrieved February 3, 2023, from https://metoomvmt.org/get-to-know-us/tarana-burke-founder/
Oxford English Dictionary